Tim Burton's First Short Films: Vincent and Frankenweenie
While at Disney in 1982, Burton made his first short, Vincent, a six-minute black-and-white stop motion film based on a poem written by the filmmaker, and depicting a young boy who fantasizes that he is his hero Vincent Price, with Price himself providing narration. The film was produced by Rick Heinrichs, whom Burton had befriended while working in the concept art department at Disney. The film was shown at the Chicago Film Festival and released, alongside the teen drama Tex, for two weeks in one Los Angeles cinema.
Burton's next live-action short film, Frankenweenie, was released in 1984. It tells the story of a young boy who tries to revive his dog after it is run over by a car. Filmed in black-and-white, it stars Barret Oliver, Shelley Duvall (with whom he would work again in 1986, directing an episode of her Faerie Tale Theatre and Daniel Stern. After Frankenweenie was completed, Disney fired Burton, under the pretext of him spending the company's resources on a film that would be too dark and scary for children to see. – Wikipedia
Download Tim Burton's Screenplay Collection in PDF
Other Short Films You Might Also Like
Free Training of The Week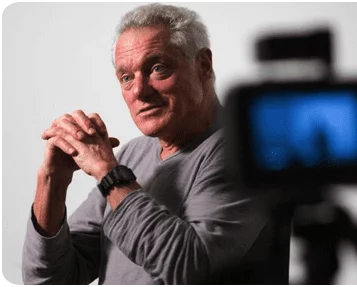 How to Direct Big Action Sequences on a Micro-Budget
Join veteran director Gil Bettman as he shares the secrets to directing big budget action on a micro budget.