We all have to start somewhere and the Coen Brothers are no different. When they were struggling filmmakers trying to get their first feature Blood Simple off the ground they had an idea, why don't we shoot a pitch trailer to show investors what we can do.
The Blood Simple pitch trailer starred unknown actor Bruce Campbell. Joel Coen discusses the trailer's origins on the Criterion Collection's 4K Restoration of Blood Simple.
"Sam Raimi taught us that if you call on the phone and ask people to invest in a movie they'll tell you to go hell. But if you tell them 'I have a piece of film to show you,' then some of the would let you come into their living room and set up your little projector and show it to them."
I had the pleasure of speaking to director and cinematographer Barry Sonnenfeld who lite and shot the trailer.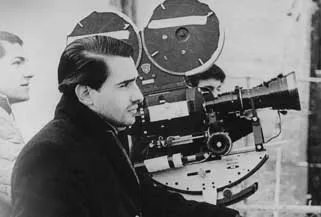 Want to watch more short films by legendary filmmakers?
Our collection has short films by Martin Scorsese, Quentin Tarantino, the Coen Brothers, Chris Nolan, Tim Burton, Steven Spielberg & more.