Quentin Tarantino's Micro-Budget First Film: My Best Friend's Birthday
We all have to start somewhere and Quentin Tarantino is no exception. Unlike popular lore, Tarantino did not come bursting through the indie film gates with Reservoir Dogs as his first film. Before you go out and see any of Tarantino's films you should watch his first little ditty which was an unreleased feature film called "My Best Friend's Birthday."
"My Best Friend's Birthday" is a black-and-white amateur film written by Craig Hamann and Quentin Tarantino. This was also the first film the Quentin Tarantino directed. It was shot while he was working at the now sadly closed down indie film shrine Video Archives in Manhattan Beach, CA.
The project started in 1984, when Hamann wrote a short 40-page script about a young man who continually tries to do something nice for his friend's birthday, only to have his efforts fail miserably.
Tarantino and Hamann expanded the short script into a full-length feature film screenplay. Some of the dialogue and characters would eventually find a home in Tarantino's classic screenplay True Romance.
Actor Allen Garfield (from Beverly Hills Cop fame) was teaching Quentin Tarantino acting at the time, and that is how he also became involved in the project.
The budget was an estimated $5,000, which was tiny considering they shot the indie film on 16mm over the next three years. Quentin Tarantino acting bug was in full effect so he also starred in the indie film, along with several video store and acting class pals.
Tarantino worked on the crew, which included fellow Video Archives employees Rand Vossler and future Oscar® winner and Pulp Fiction co-writer Roger Avary, who also acted as cinematographer on the film. It's the most overtly comedic film that Quentin Tarantino has ever made.
The original cut was about 70 minutes long but the final reel was destroyed in a lab fire that broke out during editing. The surviving 36 minutes of the film has been shown at several film festivals around the world. It has never been officially released.
When watching this short you can see early seeds of Quentin Tarantino's genius for dialog and character. It's a fun watch and a must for all aspiring filmmakers. Enjoy the rare indie film oddity "My Best Friend's Birthday."
Download the Quentin Tarantino's Screenplay Collection in PDF
"My Best Friend's Birthday"
Director: 
Quentin Tarantino
Screenplay: 
Quentin Tarantino
Story:  Craig Hamann & Quentin Tarantino
Cast: 
Quentin Tarantino, Allen Garfield, Brenda Hillhouse
Other Short Films You Might Also Like
Free Training of The Week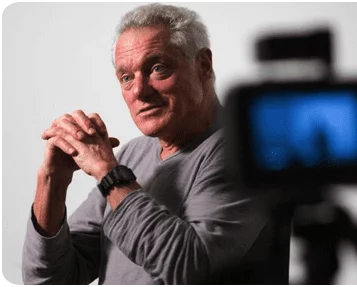 How to Direct Big Action Sequences on a Micro-Budget
Join veteran director Gil Bettman as he shares the secrets to directing big budget action on a micro budget.