Between making remarkable features writer/director Sean Baker directs commercial and short films. Back in 2016 Sean directed a fashion short film called Snowbird. It was shot entirely on an iPhone for Kenzo SS16 starring supermodel Abbey Lee, with music by Jack and Kitty Norton.
A little about Sean Baker:
Sean Baker is a graduate of NYU's Tisch School of the Arts. He is an award-winning writer/director/producer known for Take Out (2004), Prince of Broadway (2008), Starlet (2012), Tangerine(2015), and The Florida Project (2017). Sean's latest feature, Red Rocket, premiered at Cannes on July 14, 2021. Red Rocket was acquired by A24 for theatrical and home entertainment release.
Baker is also the co-creator of the long-running comedy show Greg the Bunny (2005) which had incarnations on IFC TV, FOX and MTV Warren the Ape (2010).
Listen to his exclusive interview with IFH below.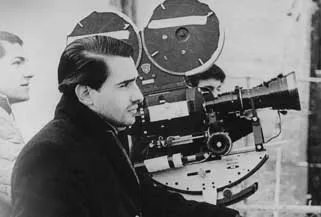 Want to watch more short films by legendary filmmakers?
Our collection has short films by Martin Scorsese, Quentin Tarantino, the Coen Brothers, Chris Nolan, Tim Burton, Steven Spielberg & more.