Bedhead is a 1991 short family-comedy-fantasy film directed and co-written by Robert Rodriguez.
Made while he was a student at the University of Texas at Austin, Rodriguez shot the film with his brothers and sisters as actors and with his family and friends as crew. It was entered into several competitive film festivals, where it won cash prizes that Rodriguez then used to help produce his first feature film, El Mariachi.
Rebecca, a young girl, is always picked on by her older brother, David, who "has the worst case of bedhead you've ever seen".
David is a generally unruly sort. At breakfast, he eats a cockroach and makes a big mess with his cereal. After breakfast, Rebecca goes to play with one of her dolls and discovers it has been defaced by David.
Enraged, she attacks David, but then falls and hits her head. When she comes to, she discovers that she has telekinetic powers. At first she thinks of how her newfound powers could benefit humankind (including making herself the first Mexican-American as well as the first female president of the United States). But she first decides that she will take revenge on her brother and tame his bedhead.
Overwhelmed by her powers, but still unable to smooth David's unruly hair, she drags the boy behind her bicycle, and in the process hits her head again. She wakes up in a hospital and decides that she will never abuse her powers again, but as far as David knows, she will continue to be a threat.
Download Robert Rodriguez's Screenplay Collection in PDF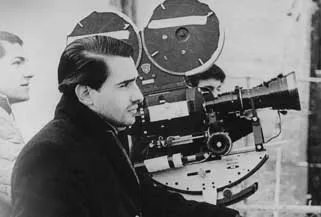 Want to watch more short films by legendary filmmakers?
Our collection has short films by Martin Scorsese, Quentin Tarantino, the Coen Brothers, Chris Nolan, Tim Burton, Steven Spielberg & more.