Next Floor is a 2008 Canadian short drama film, directed by Denis Villeneuve. The film, largely wordless, depicts a group of eleven people endlessly gorging themselves on food at a banquet. During an opulent and luxurious banquet, complete with cavalier servers and valets, eleven pampered guests participate in what appears to be a ritualistic gastronomic carnage. In this absurd and grotesque universe, an unexpected sequence of events.
Denis Villeneuve: Complete Guide To His Directing Techniques
Download Denis Villeneuve's Screenplay Collection in PDF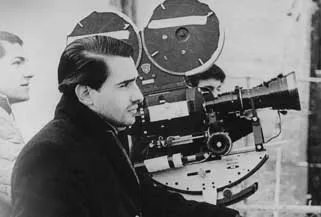 Want to watch more short films by legendary filmmakers?
Our collection has short films by Martin Scorsese, Quentin Tarantino, the Coen Brothers, Chris Nolan, Tim Burton, Steven Spielberg & more.