David F. Sandberg's Short Film: Lights Out
David F. Sandberg's story is the "lottery ticket" moment I speak about so often on the show. His journey in Hollywood is remarkable, inspiring and scary all at the same time.  He created a short film called Lights Out. That short was seen by famed filmmaker and producer James Wan (Furious 7, Aquaman, The Conjuring) who offered to produce a feature film version at New Line Cinema.
Lights Out is a 2013 Swedish supernatural horror short film directed, written, produced, shot, and scored by David F. Sandberg and starring Lotta Losten. The feature version of the film was made for $5 million and grossed $150 million at the box office. Here's what the film is about.
Watch the entire short film below.
Alex had the pleasure of sitting down with him to discuss the making of the short film.
Want to watch more short films by legendary filmmakers?

Our collection has short films by Martin Scorsese, Quentin Tarantino, the Coen Brothers, Chris Nolan, Tim Burton, Steven Spielberg & more.
Other Short Films You Might Also Like
Free Training of The Week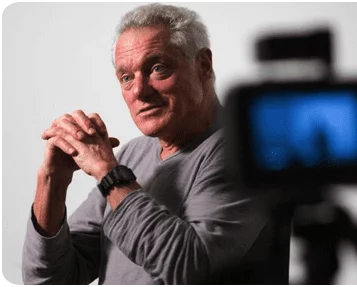 How to Direct Big Action Sequences on a Micro-Budget
Join veteran director Gil Bettman as he shares the secrets to directing big budget action on a micro budget.