Guillermo del Toro is the master of monsters. His love for monsters can be seen throughout his entire career. From Mimic to his masterpiece Pan's Labyrinth to Pacific Rim. He is one of the most sought-after writer/directors in Hollywood. His latest film, The Shape of the Water won the Oscars® for Best Picture in 2018.
Take a listen to Guillermo del Toro discussing his style, storytelling and why he loves monsters so much. The screenplays below are the only ones that are available online. If you find any of his missing screenplays please leave the link int he comment section.
(NOTE: For educational and research purposes only).
AT THE MOUNTAINS OF MADNESS (UNPRODUCED)
Screenplay by Guillermo del Toro & Matthew Robbins – Read the screenplay!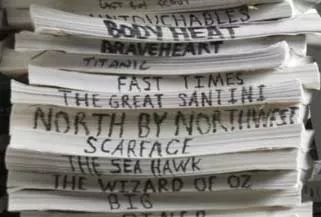 Want to read more screenplays by the best screenwriters working in Hollywod today?
The Bulletproof Screenwriting collection of screenplays are organized by screenwriter's & filmmaker's career for easy access.
SaveSave
SaveSave