In his NEW short film Reflection on Isolation, which was shot on his entirely on his iPhone, legendary director Martin Scorsese discusses how "anxiety" set in during lockdown, after an initial "relief" that his heavy 2020 workload had been temporarily lifted.
The director has shot a new home-made iPhone short film about his experiences of isolation during the Coronavirus pandemic. It premiered on Lockdown Culture on BBC Two.
Scorsese, who was nominated for an Oscar for The Irishman earlier this year, said he
"Didn't realize that the lockdown was going to be so intense".
The 77-year-old film-maker said about his new film with Leonardo DiCaprio and Robert DeNiro:
"We had been working so hard on so many different projects, and things were spinning and spinning and spinning, and suddenly it was a crash, and a stop. At first, it was a day or so of a kind of relief. I didn't have to go anywhere or do anything. I mean, I had to do everything, but I didn't have to do it then. It was a kind of relief. And then the anxiety set in."
Scorsese added:
"Ultimately I found I was… you're with yourself, and time takes on another aspect. Experiencing that time, meaning, whereas before I thought, you're sitting there doing nothing. But, no, you're existing – that's one thing. I have been in this room, basically, with no end in sight – still in a sense with no end in sight, for me anyway, [and] a sense of relief settled in and a real sense of freedom, because you can't do anything else.
It was great to see Scorses just make a film with his iPhone. Enjoy.
READ Martin Scorsese's Film Screenplay Collection – Click Here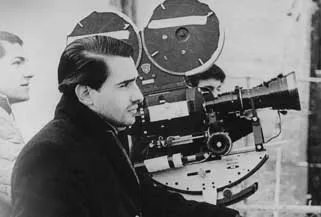 Want to watch more short films by legendary filmmakers?
Our collection has short films by Martin Scorsese, Quentin Tarantino, the Coen Brothers, Chris Nolan, Tim Burton, Steven Spielberg & more.