Cigarettes & Coffee is a 1993 short film written and directed by Paul Thomas Anderson, starring Philip Baker Hall. It tells the story of five people connected through a twenty-dollar bill. The film helped launch the career of Anderson and was used as a basis for his first feature film, Hard Eight.
This is the short film P.T.Anderson directed back in 1992 (shot on a borrowed camera), which used the money he saved from dropping out of NYU film school to help fund it.
Paul Thomas Anderson: The Complete Guide To His Films & Techniques
Download Paul Thomas Anderson's Screenplay Collection in PDF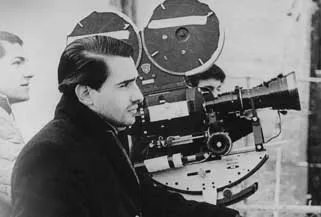 Want to watch more short films by legendary filmmakers?
Our collection has short films by Martin Scorsese, Quentin Tarantino, the Coen Brothers, Chris Nolan, Tim Burton, Steven Spielberg & more.