Park Chan-wook draws on a disaster that took place in South Korea to ironically criticize the greed of rampant capitalism. In 1995, in Seoul, a huge shopping center, the Sampung department Store collapsed, killing about 500 people and injuring many others.
This tragedy was caused by human negligence. Half a million dollars were offered in indemnity to the victims' relatives, and this triggered merciless looting made by unscrupulous people.
In a morgue where the lifeless body of a girl lies, waiting to be identified, a man and a woman, who introduce themselves as the parents of the victim, are distraught over the loss of the young girl. However, after a moment's hesitation, a morgue employee claims the body of the girl. The grotesque controversy about who is the real "owner" of the corpse and the legitimate beneficiary of the money starts here.
Between the turn of events and paradoxical punishments of fate, the ending leads to a tragic and ironic conclusion. In black and white, the whole story is set in the cold morgue, where the characters' absurd and pathetic dialogues take place, like a journalist and a police detective who keep on squabbling. – Wikipedia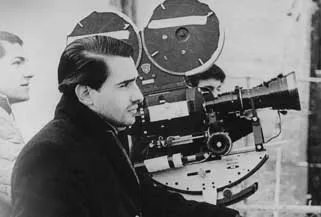 Want to watch more short films by legendary filmmakers?
Our collection has short films by Martin Scorsese, Quentin Tarantino, the Coen Brothers, Chris Nolan, Tim Burton, Steven Spielberg & more.