We all start somewhere and Ghostbusters: Afterlife writer/director Jason Reitman is no exception. Check out his 2001 short film Gulp.
Synopsis: Francis has just changed his new fish's water, and the fish is freaking out. Francis calls a pal who tells him the fish needs salt water, not fresh water, and hasn't long to live; so Francis sets out, fish in fresh water in a plastic bag, to save it.
He must first find his car, deal with an unsympathetic vet, tape a leaky bag, get to a pet store where he confronts the manager and the manager's bouncer, stare into the eyes of a helpful clerk who offers ocean salt, and then hightail it for the beach. Luckily, Francis lives in L.A. Will the fish drown before Francis gets it to the sea? Wave good-by.
Read Jason Reitman's Screenplay Collection in PDF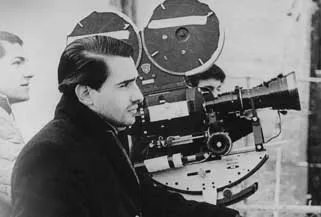 Want to watch more short films by legendary filmmakers?
Our collection has short films by Martin Scorsese, Quentin Tarantino, the Coen Brothers, Chris Nolan, Tim Burton, Steven Spielberg & more.