Below you'll find a collection of the TOP 10 Most Wanted TV Pilot Scripts. Each script is accompanied by an interview with its creator/writer. I also add a few BONUS scripts. If you want to learn how to write a tv pilot, this is a great place to start. Read, educate yourself and then write something original yourself. The scripts below are the only ones that are available online. If you find any of his missing screenplays please leave the link in the comment section.
(NOTE: For educational and research purposes only).
---
BONUS TV Scripts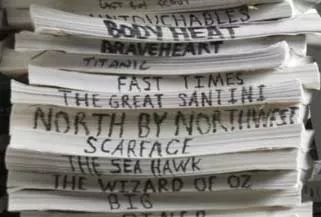 Want to read more screenplays by the best screenwriters working in Hollywod today?
The Bulletproof Screenwriting collection of screenplays are organized by screenwriter's & filmmaker's career for easy access.
SaveSaveSaveSave
SaveSaveSaveSave
SaveSave
SaveSaveSaveSave
SaveSaveSaveSave
SaveSaveSaveSave
SaveSave