Within the Woods is a 1978 horror short film written, directed, and produced by Sam Raimi. Raimi drew inspiration from his earlier short film Clockwork, deciding to produce a proof of concept horror film to help build the interest of potential investors. Raimi cast his friends Bruce Campbell and Ellen Sandweiss as the two protagonists and produced the film for $1,600. Shot on location in a remote cabin in the woods, production was a difficult process because of the low budget.
Several of the special effects presented in the film were done in a severely low budget manner, some of which were improvised on set. The film centers around demonic possession and mysterious forces originating from the woods.
Raimi convinced a local theater manager to screen the film alongside The Rocky Horror Picture Show, which sparked minor interest. Initially a meager success, the film screened well to test audiences and inspired a larger budget remake directed by Raimi, called The Evil Dead (1981).
The film was the first in the Evil Dead franchise and launched the careers of both Campbell and Raimi. Several of the aesthetic qualities found Within the Woods later defined Raimi's films. – Wikipedia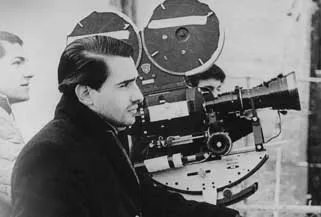 Want to watch more short films by legendary filmmakers?
Our collection has short films by Martin Scorsese, Quentin Tarantino, the Coen Brothers, Chris Nolan, Tim Burton, Steven Spielberg & more.