Captain EO was a 1986 American 3D science fiction film that was shown at Disney theme parks from 1986 through 1998. The movie stars Michael Jackson was written by George Lucas and directed by Francis Ford Coppola(who came up with the name "Captain EO" from the Greek, cf. Eos, the Greek goddess of dawn). The film was shown as part of an attraction with in-theater effects. The attraction returned to the Disney Parks in 2010 as a tribute after Jackson's death. The film was shown for the final time at Epcot on December 6, 2015.
The film's executive producer was George Lucas. It was choreographed by Jeffrey Hornaday and Michael Jackson, photographed by Peter Anderson, produced by Rusty Lemorande and written by Lemorande, Lucas, and Coppola, from a story idea by the artists of Walt Disney Imagineering. Lemorande also initially designed and created two of the creatures, and was an editor of the film. The score was written by James Horner and featured two songs ("We Are Here to Change the World" and "Another Part of Me"), both written and performed by Michael Jackson.
The Supreme Leader was played by Anjelica Huston. Cinematographer Vittorio Storaro was the lighting director during much of the principal photography. Captain EO is regarded as one of the first "4D" films (4D being the name given to a 3D film that incorporates in-theater effects, such as lasers, smoke, etc., synchronized to the film). – Wikipedia
Download Francis Ford Coppola's Screenplay Collection in PDF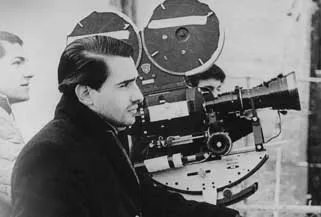 Want to watch more short films by legendary filmmakers?
Our collection has short films by Martin Scorsese, Quentin Tarantino, the Coen Brothers, Chris Nolan, Tim Burton, Steven Spielberg & more.