If you are a fan of District 9 well you are in for a treat. Alive in Joburg is the short film that started it all. With amazing visual effects and a unique style, you can see writer/director Neill Blomkamp's talent. Neill went on to direct Elysium and Chappie. He also launched Oats Studios where he directs high-end experimental short films.
Alive in Joburg is a 2006 Canadian science-fiction mockumentary short film written and directed by Neill Blomkamp and starring Sharlto Copley, Jason Cope, and Dawie Ackermann. The film explores themes of apartheid and is noted for its visual effects as well as its documentary-style imagery.
Watch the entire short film below.
You can watch our exclusive interview with Neill Blomkamp. He discusses his creative process, how he made Alive in Joburg and District 9.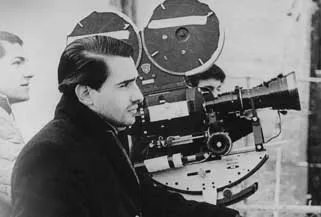 Want to watch more short films by legendary filmmakers?
Our collection has short films by Martin Scorsese, Quentin Tarantino, the Coen Brothers, Chris Nolan, Tim Burton, Steven Spielberg & more.