Before James Cameron was breaking every box office record he was a struggling indie filmmaker. We all started somewhere and before The Terminator, Aliens or hell even Pirana II: The Spawning, James Cameron had been inspired by George Lucas', Star Wars.
Enough so that, in 1978, James Cameron raised the budget from a group of local dentists to fund his sci-fi short film, Xenogenesis. Shot in his living room and with majority self-taught film knowledge, Xenogenesis was a masterclass in indie filmmaking.
Xenogenesis Summary: A woman and an engineered man are sent in a gigantic sentient starship to search space for a place to start a new life cycle. Raj decides to take a look around the ship. He comes across a gigantic robotic cleaner. Combat ensues.
Download James Cameron's Screenplay Collection in PDF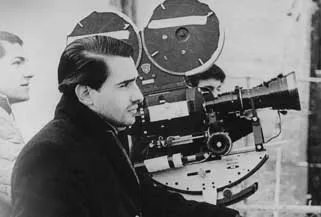 Want to watch more short films by legendary filmmakers?
Our collection has short films by Martin Scorsese, Quentin Tarantino, the Coen Brothers, Chris Nolan, Tim Burton, Steven Spielberg & more.