"Royalty-Free" doesn't mean it's free music for you to download and do with it as you please. It just means you don't pay any royalty fees. Let me explain, once you purchase the track of music, you can use it in a Vimeo or YouTube video, usually once, and you don't have to pay anything else regardless on how many times the video is seen, 10 times or 1,000,000 times, it doesn't matter. You pay a one-time flat fee and you are good.
Today you have so many choices for free royalty-free music. The YouTube Audio Library has thousands of songs (provided as 320 Kbps MP3 files) you can use in your videos, films, shorts, and productions at no charge.
These tracks can also be used in commercial video productions, films, and shorts. For some more details on that click here:
Attributing your video: If you see an attribution-required icon next to a track, make sure to credit the original artist in your video description. Learn more about attribution on the Creative Commons website.
Monetizing your video: You can monetize your video since free music isn't claimed through Content ID. If you're prompted to show that you have commercial use rights to the music, just make sure to include the music's exact title and that you downloaded it from the YouTube Audio Library. Learn more about supplying documentation to claim rights.
To gain access to the YouTube Audio Library, head on over to the YouTube Audio Library.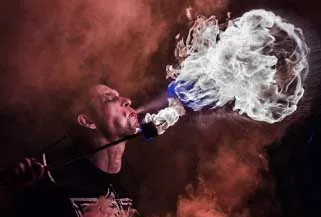 Need Sound Effects for your short or feature film project?
Download 2000+ sound effects designed for indie filmmakers & their projects for free.
Here are some other amazing resources for royalty-free music:
The Free Music Archive is an interactive library of high-quality, legal audio downloads directed by WFMU, the most renowned freeform radio station in America. Radio has always offered the public free access to new music. The Free Music Archive is a continuation of that purpose, designed for the age of the internet. It was launched in 2009.
Every MP3 you discover on The Free Music Archive is pre-cleared for certain types of uses that would otherwise be prohibited by copyright laws that were not designed for the digital era. These uses vary and are determined by the rights-holders themselves (please see our FAQ) who feel that allowing a degree of free cultural access is beneficial not only to their own pursuits but to our society as a whole. The Free Music Archive is a resource for audiophiles of all stripes, and unlike other websites, all of the audio has been hand-picked by one of our established audio curators.
---
This site is a resource for independent and non-profit filmmakers, film students, and anyone in need of free music for their independent, non-profit film, video, or short.
Moby has made a selection of over 150 tracks from his huge catalog of music available to license for free, via a simple online application system.