The good folks over at Lessons from the Screenplay created this AMAZING video breaking down the Breaking Bad pilot episode. If you want to become a screenwriter not only do you need to watch the video below but you NEED to turn on Netflix and binge the entire series of Breaking Bad.
Breaking Bad is celebrated as one of the best TV shows of all time—but every series has to start somewhere. This video looks at how the structure of the pilot episode sets up everything the audience needs to know about the series.
---
Breaking Bad
Created by Vince Gilligan
Starring Bryan Cranston, Anna Gunn, Aaron Paul, Betsy Brandt, RJ Mitte, Dean Norris
Support LFTS channel: http://patreon.com/LFTScreenplay
Read the entire Breaking Bad Pilot here: Breaking Bad Teleplay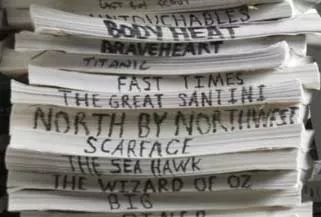 Want to read more screenplays by the best screenwriters working in Hollywod today?
The Bulletproof Screenwriting collection of screenplays are organized by screenwriter's & filmmaker's career for easy access.