Martin Scorsese Film's Screenplay Collection
Below you'll find a list of almost every film in Martin Scorsese's filmography and the screenplay associated with that film. Take a watch of Martin Scorsese discussing his process below. The screenplays below are the only ones that are available online. If you find any of his missing screenplays please leave the link in the comment section.
---
Here are some related Martin Scorsese posts:
(NOTE: For educational and research purposes only).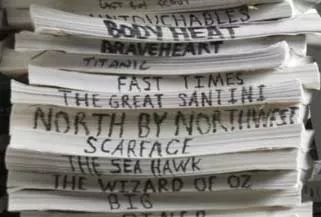 Want to read more screenplays by the best screenwriters working in Hollywod today?
The Bulletproof Screenwriting collection of screenplays are organized by screenwriter's & filmmaker's career for easy access.