Darren Aronofsky is one of the most unique filmmaker/screenwriter working in film today. From his explosive debut with Pi to his polarizing mother! The screenplays below are the only ones that are available online. If you find any of his missing screenplays please leave the link int he comment section.
(NOTE: For educational and research purposes only).
---
PI  (1998)
REQUIEM FOR A DREAM (2000)
BELOW (2002)
THE WRESTLER (2008)
BLACK SWAN (2010)
NOAH (2014)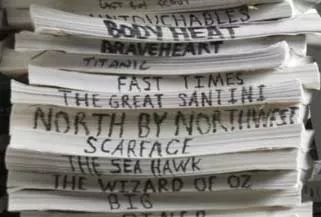 Want to read more screenplays by the best screenwriters working in Hollywod today?
The Bulletproof Screenwriting collection of screenplays are organized by screenwriter's & filmmaker's career for easy access.
SaveSave