Inside the Screenwriter's Mind Podcast
Have you ever wondered what it's like inside a screenwriter's mind? In this bi-weekly podcast, we explore how successful screenwriters tackle structure, plot, character, dialog, and the film business. We pull the best interviews from the IFH Podcast Network archives and put a spotlight on them here. Get ready to go down the rabbit hole of story.
Learn From Film Industry Professionals
Watch free webinars taught by leading industry professionals who are here to help you on your filmmaking and screenwriting path.
Free Training of The Week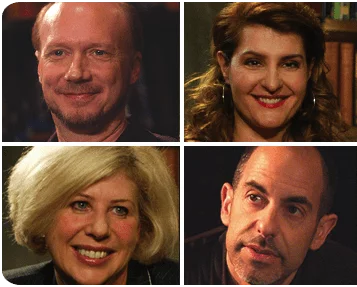 want to Learn from oscar® winning & blockbuster screenwriters
By David Goyer, Nia Vadarious, Paul Haggis & Callie Khouri
Want to take your script to the next level? Learn from some the best screenwriters working in Hollywood today in this FREE 3 day video series.