We put our money where our mouth is. Below you can watch feature and short films produced by IFH.
On the Corner of Ego and Desire
Written, Produced and Directed by Alex Ferrari
Three hapless independent filmmakers make the trek to the Sundance Film Festival and go through absolute hell in search for the elusive producer that is supposedly going to buy their independent feature film, all within 24 hours.
With a producer who stole money from his mother's retirement account to fund the film, to a director who thinks she's the next Francois Truffaut, to an actor/editor who is a doormat for everyone, this motley crew of misfit filmmakers have a tough time navigating the chaotic world of the Sundance Film Festival.
Ignorance, foolishness and above all ego drive the team to implosion as they struggle to realize their filmmaking dreams.
World Premiere at the Raindance Film Festival.
Produced and Directed by Alex Ferrari
Based on true events, "This is Meg" is a transparent look into the L.A lifestyle of a "working but not famous" comedienne and actress. She's not working as much as she used to because social media stars are trumping actors that have been in the business for decades.
The sparkle of Hollywood Glam has changed to Twitter followers, making three-minute online videos and she's still playing the industry game with the rule book of ten years ago.
Meg's soul-searching finally evolves into enjoying the simplicity of existing. She realizes she needs to embrace the bad with the good and release expectations in this crazy world called life.
World Premiere at the Cinequest Film Festival and Sold to Hulu.
Indie Film Hustle Shorts Film Collection
Written, Produced and Directed by Alex Ferrari
Guerrilla Film School Edition is a collection of revenge films by international award winning writer/director Alex Ferrari, who exploded onto the indie film scene with his break-through film BROKEN. Followed by Cyn, Red Princess Blues (starring Oscar® Nominee Robert Forester) and the animated Red Princess Blues: Genesis (Starring Emmy® Nominee Lance Henriksen)
Included in this collection is over 6 hours of a guerrilla indie film school (over 50 videos). We go through pre-production, production, post production and what to do after your done shooting your indie film. The Ultimate Indie Filmmaker's Collection.
Screened at over 600 international film festivals.
Free Training of The Week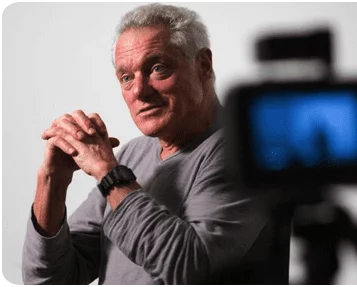 How to Direct Big Action Sequences on a Micro-Budget
Join veteran director Gil Bettman as he shares the secrets to directing big budget action on a micro budget.
Learn From Film Industry Professionals
Watch free webinars taught by leading industry professionals who are here to help you on your filmmaking and screenwriting path.