If you want to be an indie filmmaker you should definitely study the work of the prolific film director Joe Swanberg.
Who is Joe Swanberg?
I just recently not only discovered his work but also started to study his unique filmmaking process.
I heard that Joe Swanberg has made over 20 feature films in the past 10 years, six of which were made in 2011 alone (Yes — that's six feature films in one year.) So, to say the man likes to work is an understatement. He's the definition of INDIE FILM HUSTLE!
Despite the fact that some filmmakers who have spent decades working in Hollywood are renowned for their continuous output, Joe Swanberg happens to be one of the most productive filmmakers of his age which suggests that is he is crazy or really unique or a perfect blend of both.
In order to really understand Joe Swanberg, it is critical to know that he has given total of 11 feature films at the being 31 years of age and out of which seven were finished in 2010 and have earned millions and earned many accolades.
Why would a filmmaker ever want to produce such a high volume of work in such a short amount of time? According to Joe Swanberg,
"It was mostly about getting my work noticed."
He said that
"If everyone is going to ignore you, then you have to start producing film after film and eventually someone is going to notice what you are doing, even if the films are total crap."
History of Joe Swanberg
On the 31st of August 1981, Joe Swanberg was born in Detroit, Michigan. He spent most of his growing up period in Alabama and Georgia. Swanberg graduated from the Naperville Central High School which was in the Chicago suburbs and earned his Bachelor's degree from the Southern Illinois University at Carbondale as a film major.
Swanberg directed his first feature Kissing on the Mouth in 2005. The film featured real interviews with graduates fresh out of college and had a documentary-styled approach to conversations and graphic sex. It is valued as one of the original films of the Mumblecore movement.
Kissing on the Mouth was followed by LOL (2006). This was also an independent Mumblecore film that examined the impact technology had on social relations.
The plot revolved around three college graduates in Chicago named Chris, Tim and Alex. While making out with his girlfriend, Tim watches his laptop screen. Chris is carrying on relationships via cellphones and Alex's fixation with chat rooms destroys a would-be direct relationship with a girl he interacts with at a party. This was the first time Swanberg had worked with actress Greta Gerwig. They both team up on the directing of the next two feature films Hannah Takes The Stairs (2007) and Nights and Weekends (2008).
Hannah Takes the Stairs, an ultimate anti-romantic comedy film is known as Swanberg's best film to date and starred filmmakers Mark Duplass, Andrew Bujalski and Ry Rosso-Young it was also his first time with actor/animator Kent Osborne.
An effort of the whole Mumblecore team, the gang was asked to give additional material on the sound and feel of the dialogue and how they thought it should be.
The final product turned out to be naturally goofy with a taste of cringe and the awkwardness of Greta Gerwig's character defined her career from there inspiring her later role of Frances Halladay.
Greta Gerwig shared directing credit with Swanberg in Night and Weekends (2008). The story follows a long-distance relationship and its aftermath between two people who live in New York City and Chicago respectively.
The first half of the film depicts their relationship and the second half centers on the closure and the prospective continuation which happens to occur after a year of events of the first half.
Directed by Swanberg and produced by Noah Baumbach, Alexander the Last came in 2009 and was about a married actress and her sister. Swanberg spent the whole of 2009 on Silver Bullets which starred Swanberg, Kate Lyn Sheil, Amy Seimets and Ti West and had its world premiere at the Berlin Film Festival in 2011. According to Richard Brody of The New Yorker it was the 9th best film of the year 2011.
As an actor, he has had leading roles in several horror successes, most notably You're Next, The Sacrament, and V/H/S. Through his production company, Forager Film Company, he has produced the work of other filmmakers, including Harrison Atkin, Alex Ross Perry, and Zach Clark.
He and his wife, Kris, also created the popular web series Young American Bodies which ran for four seasons on Nerve.com and IFC.com.
You can watch his new feature film Build the Wall, in its entirety below. Starring Kent Osborne, Jane Adams and Kevin Bewersdorf.
Thanks to Joe for uploading it for free.
His plans for a fun weekend with Sarah are upended when his friend Kev unexpectedly arrives to build him a wall.
Joe Swanberg Keynote | SXSW Film 2016
In the year 2010, Joe Swanberg finished seven features films Uncle Kent, Caitlin Plays Herself, The Zone, Art History, Silver Bullets, Privacy Setting, and Autoerotic.
Uncle Kent was written by Kent Osborne and was co-directed and co-written by Swanberg. It premiered at the Sundance Film Festival. It starred Kent Osborne, Josephine Decker, Jennifer Prediger, Swanberg and Kevin Bewersdof.
The film was about a 40-year old animator Kent, who meets a New York Journalist, Kate. Kent invites her to L.A for the weekend and Kate accepts but upon arriving she discloses that her heart belongs to someone else and Kent tries to make sense of this whole mess.
Art History and Silver Bullets premiered at the Berlinale. The rest of the 2010 films after being screened at film festivals premiered theatrically in 2011. Out of these feature films, four were included in the Joe Swanberg: Collected Films 2011 later which was a DVD boxed set.
Joe Swanberg directed and wrote Drinking Buddies which starred Olivia Wilde, Anna Kendrick, Ron Livingston, and Jake M. Johnson. By far his largest budget to date (about $500,000, most of his film range from $5,000 – $50,000). The film is about two co-workers Kate (Olivia Wilde) and Luke (Jake Johnson) who work at a craft brewery Revolution Brewing and spend all the time having fun and drinking.
Supposedly perfect for each but both happen to be in relationships Luke with Jill (Anna Kendrick) and Kate with Chris (Ron Livingston). Jill asks Luke about marriage and he promises to talk about it sometime soon basically evading it. Drinking Buddies was premiered at the 2013 South by Southwest Film Festival and was also screened at Maryland Film Festival the same year.
Produced by Alicia Van Couvering and Andrea Roa and was shot by Ben Richardson, cinematographer of Beasts of the Southern Wild. Shortly after the SXSW Premiere, it was acquired by Magnolia Pictures.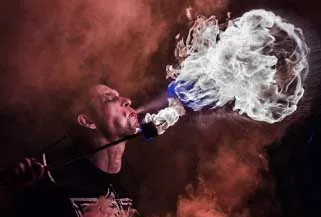 Need Sound Effects for your short or feature film project?
Download 2000+ sound effects designed for indie filmmakers & their projects for free.
The Love of Super 16mm Film
The following year brought Swanberg's Happy Christmas which starred himself, Lena Dunham, Melanie Lynskey, and Anna Kendrick. The plot centers on Jenny (Kendrick) who is in her 20s and an irresponsible girl who has come to Chicago to live with her older brother Jeff (Swanberg) who is a young filmmaker living a happy married life with his novelist wife, Kelly (Lynskey) and a two-year-old son.
Jenny's arrival upsets their quiet life as she and her friend Carson (Dunham) initiate development in Kelly's life and career.
Happy Christmas is Swanberg's first film to be shot on 16mm film. It premiered at the 2014 Sundance Film Festival. Some of his other films include: 24 Exposures and All the Light in the Sky
Digging for Fire was his next film as a director and was premiered at the 2014 Sundance Film Festival starring Jake Johnson. He is noted advocate of internet-based distribution for the independent films and he also made his 2011 feature Marriage Material available on his Vimeo page and that too for free. Check it out:
Swanberg uses improvisation extensively and his films usually focus on relationships, sex, technology and the process of filmmaking. He takes influence by Elaine May, Lars Von Trier, Marco Ferreri, Paul Mazursky and Eric Rohmer
Joe Swanberg's keynote at this year's SXSW Film Festival is a must-watch for any and all indie filmmakers. What I really loved about his speech is his frankness about the financial realities of being an indie filmmaker. I love this quote and it's so true:
"The only way you're ever going to make any money is if you invest in your own movies."
Sometimes no money is better than some money
The above is one of the most interesting points from the keynote because almost every indie filmmaker I know would agree that it's better to have some small budget than no cash at all. However, Joe Swanberg has a different take on it, as he puts it:
If you have "some money", everybody is going to want some of that "some money." If you have "no money", everybody knows it — and then they're just there to work. In a best case scenario — you sell a movie and then you're able to pay people afterwards better than you could've paid them if you had "some money."
This quote really sums up a lot of what I preach on Indie Film Hustle:
Well, I think that there is a notion that for artists to think about business is to corrupt the art process. As soon as you start considering market factors and numbers and all of that stuff, you're not being a true artist, you're not following your true vision. To some extent, maybe that's true, but I think that by knowing the marketplace before I go into a movie, once I'm there, I'm completely free to do whatever I want because [there's not that] giant question mark of whether there's an audience for that thing.
Definitely put an hour and a half aside, sit down and soak it all in. He is truly spitting out gold in this keynote.
SaveSave
SaveSave