It's Murder! is a 1977 feature-length movie shot on Super 8 film directed by Sam Raimi while he was still in college. It was co-written and produced by Raimi and Scott Spiegel, and stars both Raimi and Spiegel. Raimi's first directorial work, it co-stars his frequent collaborator Bruce Campbell.
Download Sam Raimi's Screenplay Collection in PDF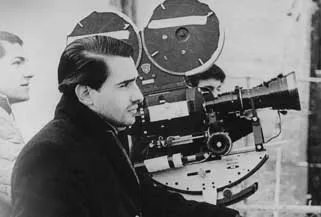 Want to watch more short films by legendary filmmakers?
Our collection has short films by Martin Scorsese, Quentin Tarantino, the Coen Brothers, Chris Nolan, Tim Burton, Steven Spielberg & more.